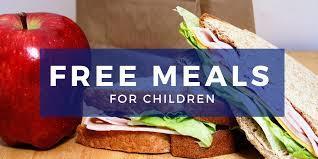 Information Update
Julie Trepa
Friday, March 20, 2020
Happy Friday West Monona! By now, you and/or your child should have heard from your teachers about activities your child(ren) can work on during our time away from school. You can expect to hear from our staff on a weekly basis. As always, if you have questions about any of the materials or sites that have been shared with you, please reach out to your teacher via email. They will be happy to help you!
The silver lining during this time of difficulty is that there are many stepping up to help others! If you do not currently have internet service, please contact me at julie.trepa@westmonona.org and I can share some potential providers that are offering free temporary internet service to those in need.
We will also be able to start providing breakfast and lunch to go to our students! The closure to the West Monona Community School District due to the COVID-19 virus could mean hunger for many students. To help fight the hunger, the West Monona School is teaming with the Summer Food Service Program to provide free meals during the school closure.
All children ages 0-18 are eligible for free meals at open sites through this program. The meals are available to all children, regardless of whether they qualify for free or reduced-price lunch during the school year. West Monona School will be providing meals as Grab & Go. Monday thru Friday. CHILDREN MUST BE PRESENT IN ORDER FOR MEALS TO BE PROVIDED. Turin & Blencoe will have limited Grab & Go's. We will adjust as needed.
LOCATIONS: TIMES: BREAKFAST LUNCH
West Monona Elementary 8:00am to 9:00am 11:30am to 12:30pm
Turin, IA – At the Park 8:30am to 9:00am 11:30am to 12pm
Blencoe, IA – Community Center 8:30am to 9:00am 11:30am to 12pm
Last week, the Secretary of Agriculture, Sonny Perdue announced proactive flexibilities to allow meal service during school closures to minimize potential exposure to the coronavirus. During an unexpected school closure, schools can leverage their participation in one of USDA's summer meal programs to provide meals at no cost to students. Under normal circumstances, those meals must be served in a group setting. However, in a public health emergency, the law allows USDA the authority to waive the group setting meal requirement, which is vital during a social distancing situation.
These flexibilities have made it possible for school districts who may not otherwise qualify for the program to provide meals through the Summer Food Service Program during unanticipated closures due to COVID-19.
To sign up for meals, please fill out the following form:
https://forms.gle/xwkzKHWqnYA93wb47
In addition to being provided more flexibility with providing meals to our students, we are having to adjust our normal routines with regard to board meetings as well. Our board meeting has been adjusted to meet the current CDC recommendations. We are offering public participation through zoom audio. You may participate in the board meeting by clicking on the following link:
Time: Mar 23, 2020 04:30 PM Central Time (US and Canada)
Join Zoom Meeting
Meeting ID: 672 697 045
Our buildings will continue to be locked during this time of school closure. If you need anything, please call 712-433-2043 or email your building principals or myself. Thank you for your continued support and understanding.
Julie Trepa, Superintendent