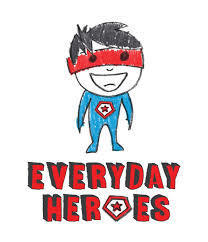 Thank You
Julie Trepa
Monday, March 23, 2020
What is a HERO? A hero is a person who is admired or idealized for courage, outstanding achievements, or noble qualities. SPARTANS are our heroes! We would like to take time to THANK the following individuals for being our heroes:
To the food service workers helping to feed our children in need
To our bus, custodial and maintenance staff for deep cleaning our facilities and vehicles to ensure we remain safe upon our return
To our certified staff that are working tirelessly from home to ensure our students continue to learn despite not being in school
To our office staff that are making sure we have the supplies we need upon return and making sure payroll still happens!
To our classified staff that have offered to help out in multiple ways
To our principals for their leadership during unprecedented times
To our school board who continues to lead our district in a positive manner
To our parents who, in a moment's notice, had to adjust their home routines and add "teacher" to their list of duties!
To our community members that have reached out to help us in our time of need
To our students who continue to put forth effort to continue their learning from home and maintain a positive attitude during this unpredictable time
We are proud of our Spartan Family!
#SpartanStrong #SpartanPride #SpartanHeroes