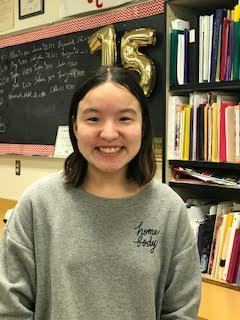 FCCLA MS member of the week - Kaitlyn Ruffcorn
Heather Nelson
Monday, May 18, 2020
The Middle School FCCLA member we would like to highlight this week is Kaitlyn Ruffcorn.
Why are you an FCCLA member? I joined FCCLA to meet new people and help people as well.
What is one of the best things that you have done in FCCLA? One of the best things that I have done in FCCLA was to make lunch sacks for the people staying at the Ronald McDonald house of Siouxland.
Why should others join FCCLA? You should join so that you can meet new people and learn how to help people in the world around us.