Celebrating the arts in our schools, the Buena Vista University Art Department in Storm Lake, Iowa, has announced this year's Western Iowa Salon Exhibition artworks chosen for display. The following West Monona and West Harrison students have been selected to have their artwork exhibited and will be competing for cash awards or Buena Vista University Scholarships.
Emma Jensen - painting
Kaitlyn Jordan - printmaking
Jayce Lynn - photography
Ashlee Pittet - graphics and printmaking
Eva Towner - mixed media
Lily Ely - photography
The Western Iowa Salon Exhibition will be displayed from February 18- March 12, 2023, with the awards reception Saturday, February 18, from 2-4 pm.
Lily Ely has also been awarded two Regional Scholastic Art Awards.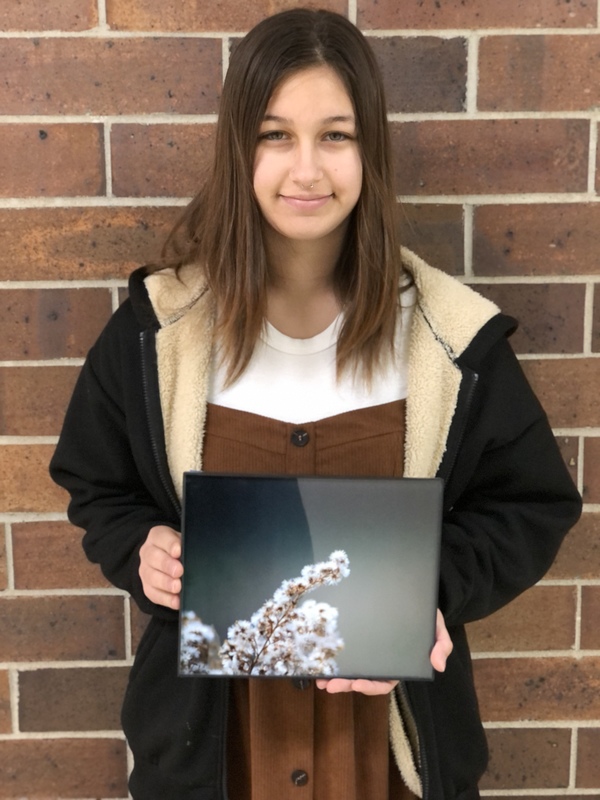 Honorable Mention - The Beauty of the Moon, photograph

Gold Key - Walking on a Track, photograph

Her Gold Key photograph has been sent to the national level of judging in New York City. National Medalists will be announced on March 22, 2023.
Congratulations Lily, and good luck! Thank you for your dedication to the visual arts!
Congratulations to these local high school students for their dedication to the visual arts!